Our Commitment to Sustainability
Want to commit to sustainable action but don't know where to start? Honey can help.
The world needs to change.
The climate crisis is having a catastrophic impact on the way we live (PR's own damaging contribution to climate denial is out in the open). The United States is at a tipping point on pro-choice rights. Europe is in the midst of another war, with no end in sight.
Whether major or minor, people around the globe have a direct impact on each other and the planet. And although there has been plenty of talk about what we must do and the change that is needed we remain stuck in neutral.
So… The time for talk is over. What we need is action.
Not just from lawmakers or world leaders who must make life-altering decisions or globally recognised brands who yield significant influence. Everyone must act.
Sustainable Development Goals
That is why Make Honey, along with our sister agencies across the Honey Partnership, have signed up to the United Nations' Sustainable Development Goals (SDGs). 17 goals that form the blueprint for a better society and planet – now and in the future.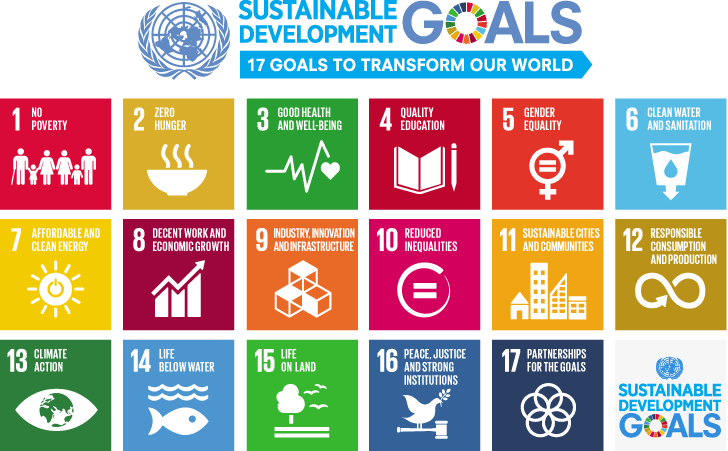 We've also set ourselves our own goal. Across the partnership, our mission is to commit 100 organisations to the SDGs and help implement widespread change.
The goals cover a range of initiatives, large and small, including climate action, protecting ocean life, building sustainable cities and providing quality education, to name a few. We are committed to doing our part to achieve these goals by consuming less, building more inclusive partnerships, providing training and implementing sustainable policies – a range of actions that will have a wider impact.
Taking Action
These goals are rooted in our culture and we take them seriously. We've initiated ways of working that prioritise employee wellbeing and our new shared office space at Work.Life Old Street has B-Corp certification. We have also updated our contracts with suppliers, and clients, to include sustainability clauses that promise action.
This is the direction of travel we want to go in, and we want our partners and clients to come along for the ride. All aboard the sustainability bus! 
Join Us on Our Mission
We have the experience. We've worked with consumer brands to raise awareness for animal conservation, promoted sustainable projects for engineering companies and campaigned to tackle the plight of cocoa farmers. But it is a long road ahead and we are learning, adapting, and progressing every day. We are leveraging our collective knowledge, passion, and experience across PR, social, and content to help our partners and clients effect change and make a meaningful difference.
We are on a mission.
Join us.
If you would like a free consultation on how you can effectively implement your CSR strategy, need a global agency to lead your sustainable campaigns, or seek advise on what action you can take within your organisation, please contact us at grow@makehoney.com, call 0203 488 4253 or reach out to us via our socials.
You may also be interested in