Sam Ball, an inspirational creative director once said: "If you're not ever so slightly shitting yourself, you're not trying hard enough". This sentiment drives our best work at Honey. Challenging the norm is never easy but it's those dare-to-be weird ideas which live long in the memory. We're an oddball team driven to disrupt the status quo. Always looking for inspiration.
That's what brought us to Austin, Texas for SXSW. Over the course of the week the city hummed with rapturous, amber-tinged absurdity. With a pandemic slashed-agenda, and a slimmed down schedule, choosing which of the dozens of sessions to participate in on the hour, every hour was a FOMO-inducing challenge. In our final post from our SXSW adventure, we share our top experiences from an audacious festival that we will wholeheartedly take as creative inspiration for the remainder of the year.
Top Houses
(At SXSW, a house is an immersive experience that puts you at the heart of the brand)
Twitter
The top-tier social media network shone with its rustic house style decor and neon lights – hosting listening booths for its new Twitter Spaces project. It was packed with celebs and stars, from Mark Hamil to the cast of disruptive horror film Us – and thick with talks on pertinent subjects such as International Women's Day and exactly how we could harness Twitter for the power of good.
Dr Martens
The Dr Martens iconic container bar returned, with its usual spattering of cool bands, good beer and free tattoos – a snapshot of the dark underbelly of creativity, reminding us true creativity sits at the heart of all we do.
Prime Video
Amazon's Prime Video house provided you with a choice. Superhero, or supervillain? Step through one, and experience self-love with Lizzo. The other, a polar opposite, from TV show The Boys. As we watched the public make a choice we wondered, how do we create content that captures both of these people?
Immersive experiences are built on creativity and innovation. They have the power to thrust consumers into the heart of a concept, brand, or idea through multi-sensory touchpoints, overcoming barriers and creating connections with audiences. They may seem hard to deliver – which is why their success is anchored on being absurd. Embracing your brand's absurdity can, surprisingly, create a closer bond with audiences.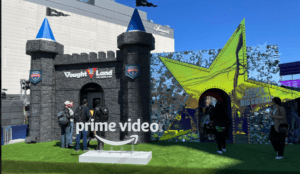 Top documentaries
Spaz
Steve 'Spaz' Williams is a computer animation pioneer. This documentary followed his life story, and his maverick approach to the moment digital Jurassic Park dinosaurs crashed onto our screen. Spaz is an example of going truly against the grain, something we strive to do at Honey.
TikTok Boom
An investigation of the good, bad and the ugly sides of TikTok as a cultural phenomenon, exploring the algorithms, economic and cultural impact of the life-changing app. As a long-time partner of TikTok, the documentary reminds us to see all sides of social media, not just how our clients can benefit from ecommerce sales, brand awareness or sparking a movement.
The fire that ignites these shock-docs is how the protagonists overcame "no" or "this is how it's done" to go boldly against the norm. These inspirational protagonists couldn't or wouldn't play the game. It is this approach that can completely alter the direction of a product, even an entire industry – being maverick or renegade is how creativity thrives. This is exactly what Honey embraces. Will you?
Top experiences
A Peek inside the mind of Meow Wolf
Meow Wolf crashed SXSW with its incredible pop-up, a snapshot of the subconscious of all of their artists. With each artist working from a theme, a quick scan of a QR code filled you in on the narrative, whilst you were immersed in the weird and wonderful mind of Meow Wolf. This was one of the most creative houses we saw, and a reminder to keep a narrative firmly at the heart of our work.
Holoride
The next big thing in travel, Holoride integrates entertainment into your travel time, partnering with Auldi to bring a Wave headset showcasing the gamification future of transport. Honey travelled for several miles out of town (on an electric scooter) to experience a drive VR cinema, geolocated and motion activated games. A fresh perspective and literally world-shaking gamification of an ordinary car journey.
What unites these experiences together for us is a sense of the absurd, which is anchored in truth. They piqued our interest because they are a weird and wonderful assault on the senses, entirely engaging and stimulating. If we are to take anything away from them, it's the joy there is in the odd. The impact of these two experiences lived on beyond observing them in the moment, due to their inspiring, world-bending worldview. It's clear we must enflame our work with this same passion.
Top seminars
Lizzo's 'Love yourself' keynote
Having taken the Love Yourself path in the Prime Video house, Honey crash landed into the tour-de-force that is Lizzo, promoting her new show 'Lizzo's Watch Out for the Big Grrrls', freewheeling into lessons on self love and being your bad self. At Honey, we champion being yourself above all, something that we inject into everything we create, in hopes one day we'll shine as bright as queen Lizzo herself.
Into the Metaverse: Creators, Commerce and Connection
The Metaverse, a new world that brings the digital landscape to our day-to-day, was our hot topic of SXSW. We already bought you four cornerstones for a brand's success; part of which was influenced by this chat outlining the technology needed to bring the metaverse to life, and how it will change creators all round the world.
How Chinese Gen Z Will Influence the World
Chinese Gen Z are the largest of their demographic in the world. Keeping up with them is truly keeping at the forefront of culture. In this seminar, Honey learnt the importance of Gen Z, and how they're looking to the future.
Amy Webb Tech Trends Report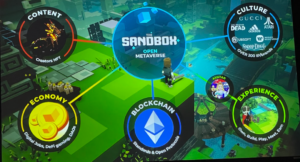 A high point for many, Amy inspires and terrifies in equal measures, painting an optimistic and pessimist picture of the future in five, 10 and 15 years' time. How climate change could play out – for real; what exactly will the Metaverse do to the economy and our decentralised lives; what should we expect from an AI-controlled world where science and technology has inextricably converged.
2022 is a fashion and pop culture sea change from the last IRL SXSW in 2019 with androngenous artists, girls who look like boys who look like girls; blue shirt guy is replaced by leather jacket girl and low slung sweatpant non-binaries. Gen X has largely overtaken Gen Z, the off duty executive look of interactive delegates morphed very quickly into the more musically-minded, piercings, tattoos, psychedelic, eccentric, every other group of 20-something creators could be the next big thing in music, art or film.
Somewhere in the madness, nothing is too absurd. We are competing with all of the internet, so the weirder the better. If 50% of the audience doesn't like it, they'll still Tweet about it. Polarising content appeals to curiosity and that's what brands can learn from. Whether bravery is conscious or unconscious, or more pertinently a conviction – is how change is actioned and how both the Honey team and our clients become tastemakers and pioneers.
Want to hear more musings from Honey? Follow our socials:- LinkedIn and Instagram @make.honey now. Or email us at growth@makehoney.com
You may also be interested in